Top Ten Creepy Letterman Sex Partners
Oct 4th, 2009 | By
Alkillous
| Category:
snewz
On October 1, 2009, The Late Show with David Letterman opened up with Letterman's monologue explaining a scandal that was breaking about his life. Allegedly, Robert J. "Joe" Halderman, an Emmy Award nominated writer, director, and producer, had attempted to extort Mr. Letterman for $2 million with the threat that Mr. Halderman would write a screenplay and a book regarding affairs that Letterman had had over the course of his life.
Interestingly, many of these affairs have been known already. Stephanie Birkitt, a Late Show intern who had lived with Halderman until recently, had an interview with the Fort Worth Star Telegram in 2004. Merrill Markoe had a relationship with Letterman from 1978 until 1988 and was the show's original head writer. Ms. Markoe won 5 Emmy Awards through the show.
There doesn't actually seem to be much scandal in this story, as Letterman has been a single man through most of his career and only recently became married to Regina Lasko.
The biggest complaint against Letterman through all of this is the fact that he is the boss of his staff, which makes his relationships unethical and may have an effect on office politics, including the frequency of TV time. This argument is not unreasonable, as Stephanie Birkitt had a great number of television appearances, and was even sent to the Winter Olympics in 2002 and 2006 for the show.
In the spirit of the idea of Letterman favoring his sexual partners for television time, here are the Top Ten Creepiest Letterman Sex Partners
10. Rupert Jee
Proprietor of the Hello Deli and Late Show regular, hearing this scandal break makes one wonder how else Rupert Jee could have become such a successful element to the Late Show over the years. One thing is for sure, Letterman takes his coffee sweet with a little Asian spice.
9. The Hi-Ho Girls
The first of two threesomes on the list, we have The Hi-Ho Girls. If you watched the whole video, the girls I'm talking about are Anna "Hula Hoop Girl" Jack and Kiva "Grinder Girl" Kahl. Although the concept of sharing a bed with a girl who can control that many hoops at once and a girl who is willing to use power tools on her own body is more awesome than it is creepy, picturing that bed with Letterman definitely pushes it over the edge.
8. Alan Kalter
Sure, his velvety announcer's voice may have its own degree of excellence and creepiness on its own, but taking Kalter's comments to Britney Spears and directing them to Letterman brings this announcer to the number 8 spot in the list.
7. Biff Henderson
Every once in a while, Letterman gets a taste for a little dark meat. When that time comes, he goes straight to a man who really knows how to handle another man's body.
6. Regis Philbin
The most popular and recurring celebrity guest (if you don't count Chris Elliot, and who really does?) on The Late Show, Regis has become involved with the show for 29 episodes since 1993. I'm not sure how Regis came to be the top guy over at Letterman, but I'm pretty sure it involves a black silk teddy and a Tam O' Shanter.
5. Johnny Dark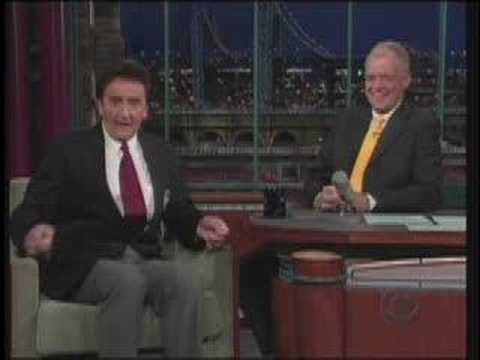 Imagine the oldest CBS page and 62-year-old David Letterman locked in an embrace, the smell of Vitalis and Ben Gay perfuming the air, and I'm sure that you'll agree that this is a profoundly creepy sex combo.
4. Larry "Bud" Melman
Way back in 1982, the very first face on the very first episode of David Letterman's Late Night show belonged to Calvert DeForest, AKA Larry "Bud" Melman. If sex is the thing that gets you on Letterman's show, then DeForest must have been the king of swing. Other than Letterman, Melman was the longest running regular on the show, staying on until his 81st birthday in 2002.
3. Mujibur and Sirajul
As foretold in The Hi-Ho Girls, here we have our second and last ménage à trois in the list.
Like Rupert Jee, Sirajul Islam and Mujibur Rahman became easy prey for David Letterman's vast sexual appetite due to their proximity to his workplace. These Bangladeshi immigrants and new employees at K&L's Rock America must have really been special to Letterman, as he had them on his show for a decade, sent them across the US on various occasions, and even gave them tickets to Super Bowl XXIX.
Eventually, K&L's Rock America had to move due to the location's high rent, but Letterman gave them each a dozen roses and a new vacuum cleaner, probably as symbols of both the love and the activities that they shared.
2. Jack Hanna (and friends)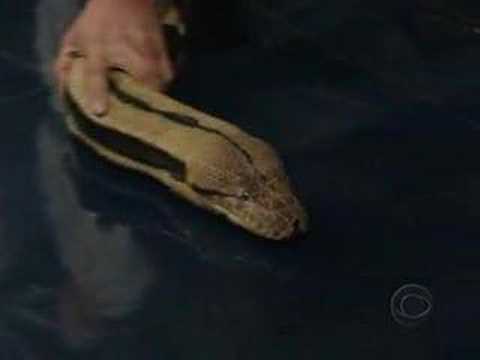 If you're not sure about the relationship between Letterman and Hanna, check out 1:20 in the video where Hanna exclaims, "I've got the world's largest snake!"
Although a little man-love isn't that creepy, it definitely goes over the edge when you introduce wallabies, ocelots, tigers, and other exotic animals to the mix.
1. Paul Shaffer

Paul Shaffer, Dave's trusty sidekick, yes-man, and band leader earns the number one spot on the list due to one simple fact; He's the only one who has been on Late Show with David Letterman more than David Letterman.
If anyone slept their way to the top in Letterman's world wide pants, it would have to be Shaffer. Is there anything the man wouldn't do for Dave?
If you enjoyed this article, check out Failblog's occasional misrepresentation of failure or The Long Journey Home, a tale of one foolish man's journey from Rome to NY via Paris, Dublin, and London using only 6 cents and his wits.